Not Just Bali: Indonesia Hopes to Develop More Tourism Sites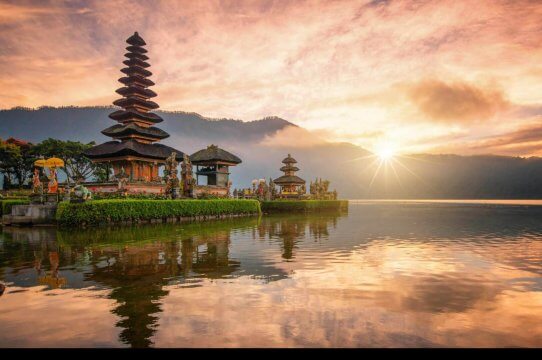 Hundreds of tourists, many of them young Westerners, sat on gray stone steps atop the world's largest Buddhist temple, occasionally checking cellphones or whispering to each other as they waited for daylight.
Sunrise wasn't spectacular on that recent summer day. But even an ordinary dawn at Borobudur Temple — nine stone tiers stacked like a wedding cake and adorned with hundreds of Buddha statues and relief panels — provided a memorable experience.
The 9th century temple is in the center of Indonesia's Java island, a densely populated region with stunning vistas. Other highlights include the towering Hindu temple complex of Prambanan, like Borobudur a UNESCO World Heritage site, and Mount Merapi, the country's most active volcano, whose lava-covered slopes are accessible by jeep.
While the two temples draw many visitors, other foreigners head to the relaxing beaches of Bali, just east of Java and by far the most popular tourist destination in a nation of thousands of islands and almost 270 million people. More than 6 million tourists visited Bali last year, or about 40 percent of 15.8 million visitors to Indonesia overall, according to official figures.