Total CEO for Suriname visit, oil development discussions high on agenda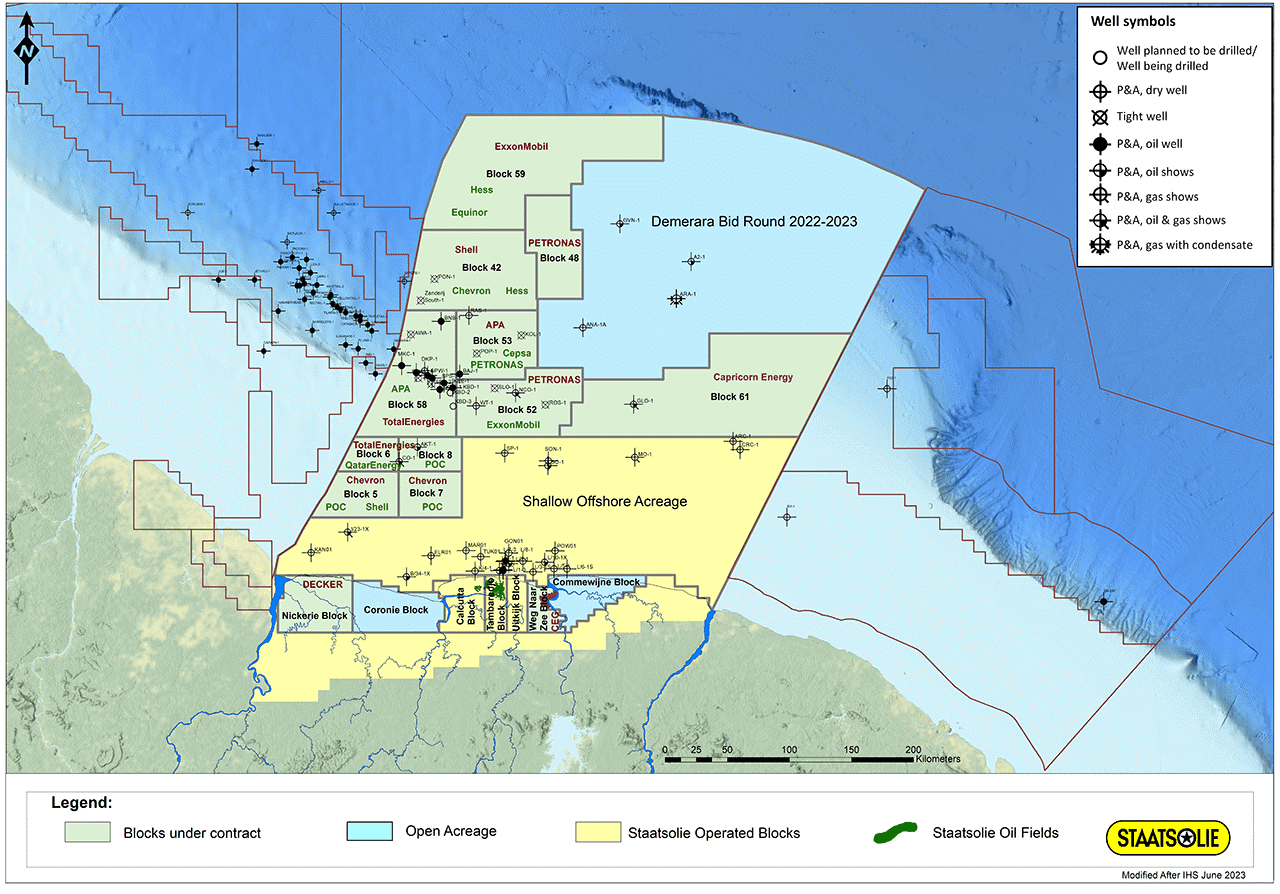 All details will be revealed to Suriname's President on Block 58's development prospects, said TotalEnergies' Chief Executive Patrick Pouyanné.
Speaking at the Barclays CEO-Energy Power Conference being held in New York, Pouyanné said that the oil field is big enough "to launch a sizeable deepwater development" but held other details close.
He is due for a visit to the Dutch-speaking nation next week and Suriname's offshore oil development is high on the agenda. President Chan Santokhi recently told the local media that Pouyanné is expected to do "big announcements."
Recently, the Managing Director of Staatsolie, Suriname's state oil firm, confirmed to OilNOW that 2024 is the touted timeline for the long-awaited final investment decision from Total.
Exploration results show emergence of deeper plays in Guyana-Suriname basin – Westmount Energy | OilNOW
Its been more than five years since the first discovery was made in Block 58.
"This is the first time they have indicated FID," Annand Jagesar told OilNOW in August. "An FID is only possible with enough reserves. It is the first time we are in [a] position to have enough commercially viable resources (reserves). We have more resources on top of the above-mentioned, but we have to come up with concepts that will make them commercially viable."
Suriname is looking to mirror Guyana's Stabroek Block success where ExxonMobil has so far found over 11 billion barrels of oil equivalent resources since 2015 and is producing close to 400,000 barrels of oil per day.
TotalEnergies has been getting the resource count right before coming out with an FID, after facing a few hiccups. It encountered issues with understanding the reservoirs discovered and a mismatch between the seismic data and the results of the delineation wells.
Just recently, the Block 58 partners found more oil at the Krabdagu-3 well. They are now focused on completing the Krabdagu appraisal program and scoping an oil hub project to develop the combined Sapakara and Krabdagu resource.
Read Full Article on OilNow