Rethinking Integrity in the Voluntary Carbon Market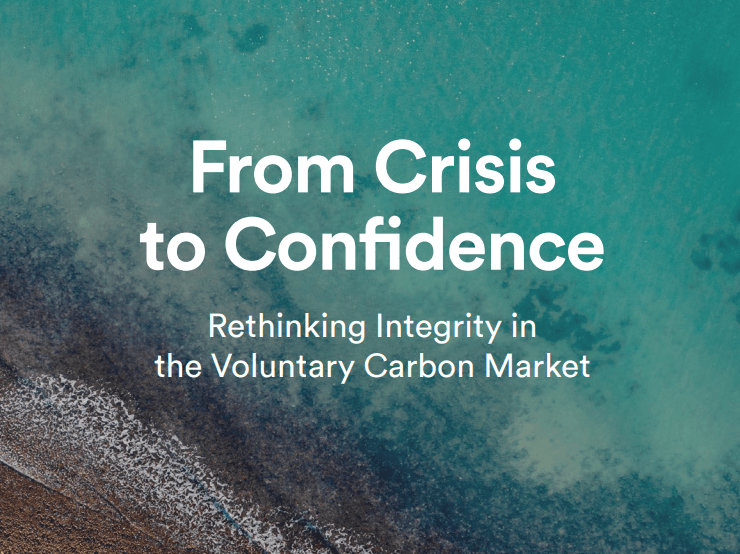 From Crisis to Confidence
by Eftimiya Salo
The Voluntary Carbon Market (VCM) has been recognized as a powerful tool for climate change mitigation by supporting corporate climate targets in addition to deep emission cuts aligned with a 1.5-degree trajectory. However, with great power comes significant responsibility, and unfortunately, the current state of the VCM falls short in this regard.
Like any nascent and voluntary market, the VCM is riddled with a lack of transparency and quality standards, which are imperative for fostering high integrity and trust – the fundamental requisites for the market to expand.
When I joined Compensate approximately four years ago, I knew there were projects with dubious climate impact, questionable baselines, and harmful social and biodiversity effects. Yet I was unprepared for the
alarming reality that over 90% of the projects I would evaluate would fit into this category. The initial shock of this revelation was rapidly replaced by an unwavering determination to rectify the flaws of the broken market. This determination stemmed from a commitment to unveil these findings to market stakeholders, policymakers, and, most crucially, the numerous businesses, organizations, and individuals relying on carbon offsets as a means of addressing climate change. Our objective was to instigate reform
within the VCM.
In 2021, after evaluating around 100 forestry offset projects, we published a white paper highlighting the existing quality issues and the imperative of overhauling the market. The Compensate Foundation emerged as a pivotal voice in the industry due to this white paper, which garnered widespread recognition, featured in reputable outlets such as Bloomberg, Quartz, MSN Money, Business Insider, Euronews Green, and Nikkei. This document marked the inception of our journey toward transforming the market.
Throughout the years, we've scrutinized specific projects' climate integrity and impacts, actively participated in public consultations for VCM integrity initiatives, and engaged in dialogues with the research community, international carbon standards organizations, project developers, brokers, and carbon market watchdogs. Furthermore, we've disseminated our invaluable market insights through conversations with businesses contemplating emissions offsetting. Our outreach extended globally
through articles, blog posts, and social media platforms.
I have been deeply involved in shaping the trajectory of the VCM and have closely observed its evolution through various phases. As with any immature market, the VCM grapples with growing pains and is constantly in flux. Despite the challenges and uncertainties encountered along this journey, I still believe that the VCM has the potential to serve as a powerful instrument for addressing the climate crisis. This potential, however, can only be realized by acknowledging and rectifying the existing shortcomings.
The purpose of this white paper is two-fold. Firstly, it aims to provide updated insights on project screening and evaluation, drawing from an assessment of over 170 projects, thereby building upon the foundation laid by the 2021 white paper. Secondly, it delves into the ever-evolving landscape related to quality assurance, claims, regulations, and the imminent risks of greenwashing associated with current offsetting practices. These combined factors will ultimately determine whether the ambitious growth forecasts for the VCM will come to fruition.
From the very start, the Compensate Foundation supported Compensate Operations, a company it fully owned. Known for pioneering high-quality offsetting services through a diverse portfolio and innovative risk mitigation called overcompensation. Unfortunately, economic uncertainties led to its closure in spring 2023. However, the essence of Compensate Operations lives on within the Compensate Foundation, carrying forward its work and values.
I trust that this white paper will clarify the multifaceted complexities surrounding the VCM today while offering pragmatic solutions for advancing climate action with integrity.
Eftimiya Salo
Carbon Market and Policy Lead
The Compensate Foundation